Program Director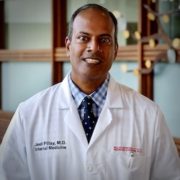 Jeet Pillay, M.D., F.A.C.P.
Assistant Program Director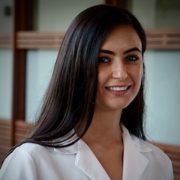 Batoul Dagher, DO
Graduate Medical Education Manager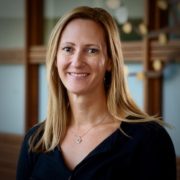 Tracy Kotwicki
House Staff
PGY 3
Nzube Ekpunobi, MD – Chief Resident
David El Deiry, MD
David Fintel, DO
Aamir Hasan, MD
Jaraad Huq, DO
Jeff Karson, MD
Ferris Mawri, MD
Rachel Silliman, DO
PGY 2
Conrad Chrabol, MD – Medical University of Warsaw
Karem Grewal, MD – Royal College of Surgeons in Ireland School of Medcine
Hana Nadeem, MD – St George's University School of Medicine
Aveena Pelia, MD – A.T. Still University School of Osteopathi Medicine in Arizona
Chris Sesi, MD – Arizona College of Osteopathic Medicine of Midwestern University
Fatoumata Sylla, MD – University of Medicine and Health Sciences, St. Kitts
Karina Torres, MD – University of Medicine and Health Sciences, St. Kitts
PGY 1
Arman Astani, MD – St George's University School of Medicine
Cade Kelleher, DO – Lake Erie College of Osteopathic Medicine
Khader Doleh, DO – Kansas City University of Medicine and Biosciences College of Osteopathic Medicine
Marcel Mio, MD – Lake Erie College of Osteopathic Medicine
Tyler Sells, DO – Lincoln Memorial University DeBusk College of Osteopathic Medicine
Darnell Solomon, MD – Trinity School of Medicine
Austin Tiesenga, DO – Liberty University College of Osteopathic Medicine
Robert Woodruff, DO – Campbell University School of Osteopathic Medicine
Anisha Dave, MD – St. Matthew's University School of Medicine
Huron Valley-Sinai Hospital (HVSH) is a small community hospital located in Commerce Township, Michigan. The Hospital is a part of the Detroit Medical Center (DMC), and owned by Tenet. HVSH serves as the DMC's only suburban hospital.
The goal of the program is to train Internal Medicine Physicians who demonstrate a high level of clinical judgment and are prepared to independently practice in their chosen professional setting.
The Program is 36 months in length and focuses is on training residents to meet their professional goals, offering both an in-patient and out-patient focused track. Graduates of the program are successful in finding employment in both the in-patient and out-patient setting.
Internal Medicine residents participate in a three year curriculum. Training elements focus on the Core Competencies as defined by the ACGME. For interested Residents, Osteopathic Principles and Practice are incorporated into learning.
Residents complete most rotations at HVSH. Second and Third year residents are provided the opportunity to participate in elective rotations and may choose to rotate at the  DMC's main campus or Sinai Grace Hospital, located in Detroit, Michigan. The integration of downtown rotations into the training schedule provides the residents the opportunity to experience diverse pathology.
PROGRAM DEVELOPMENT:
We are astutely aware that the resident of 2018 is not the same as a resident from 2008. With modern technology, learning and students have changed. As a result, teaching techniques have to adapt for maximum effectiveness and benefit. Our program is constantly working to meet the needs of this new academic environment. To ensure this progress we engage national experts to conduct Faculty Development workshops. Feedback is vital to the improvement and advancement of our program.  In addition to input obtained from our Suggestion Box, we receive information from Resident & Faculty Surveys conducted by ACGME and the DMC and ACGME. This information is thoroughly reviewed with a genuine and thoughtful approach.
OUTCOMES:
One of the highest board pass rates in the nation.
Highly sought after by employers, graduates of the program consistently obtain choice positions across the country.
36% of graduates have gone on to fellowships, 45% primary care, and 18% hospitalist.
FACULTY:
The Program Faculty is made up of Internist and Specialty Physicians practicing at Huron Valley-Sinai Hospital and the Detroit Medical Center.
AFFILIATIONS:
We are affiliated with Michigan State University College of Osteopathic Medicine and Wayne State University School of Medicine. HVSH is a base hospital for MSU-COM students and also hosts students from schools across the country.
GRADUATE MEDICAL EDUCATION:
As a student, an essential aspect of future residency training is the quality of the GME office. Our seasoned GME staff provides assistance for letters of recommendation, application requests, documentation for licensure, malpractice insurance, support for fellowships and much more. We have the resources and personnel to meet residents' needs in a competent, timely and efficient manner.
ROTATIONS:
Resident inpatient rotation teams are made up of an attending physician/ faculty, residents and medical students. Specialty Service rotations offer an intimate training experience with the resident working directly with the attending physician/ faculty. Training occurs both in the hospital and private Physician Office setting.
During the three years of training, residents will complete the following rotations:
Internal Medicine (Hospital)
GI
Hem Onc
ICU
Infectious Disease
Emergency Medicine
Endocrinology
Women's Health
Surgery
Nephrology
Neurology
Cardiology
Pulmonology
Rheumatology
Elective rotations for senior residents are also available at all Detroit Medical Center Hospital Sites: Huron Valley-Sinai Hospital, Harper University Hospital, Detroit Receiving Hospital, Sinai Grace Hospital, Children's Hospital of Michigan. Electives include rotations in Dermatology, Geriatrics, Allergy, Nephrology, Rheumatology, Inpatient Internal Medicine, and Ophthalmology.
This is our program block schedule (dated 2018/2018). The rotation assignments do not change year to year as the follow the curriculum set forth by the ACGME standards.  MA, MB, MC, MD refer to the medicine teaching service teams and N is night medicine block.

CLINICS:
Resident continuity clinics are in community private practice Internal Medicine Offices in the Commerce, Novi/, West Bloomfield, and Walled Lake Communities. Residents are assigned to a physician's office for their three year training period. Residents participate in clinics during the fifth week of the rotation for a 1/2 day each day, 5 days of the week.
DIDACTICS:
Residents rotate on a 4+1 System. The +1 Week is the Didactic and Clinic week. Lectures are provided in the morning starting at 7:30am. Didactic weeks are free of clinical duty, allowing residents to focus only on the didactic sessions.
EVALUTIONS:
Residents are evaluated by faculty at the completion of each rotation. Evaluations are completed by faculty in New Innovations and must be reviewed and signed off on by residents.
All Residents are evaluated on a semi-annual basis by the Clinical Competency Committee (CCC). The CCC is composed of members of the program faculty. Residents are also evaluated on a monthly basis, rotation evaluations as well as direct observation feedback and peer feedback is provided to Residents.
Residents are also given the opportunity to evaluate faculty and their rotation experience. Service evaluations are completed in New Innovations and are anonymous to faculty
RESEARCH:
Residents must complete scholarly activity each year. Residents are encouraged to complete a research project during their training. At a minimum, residents must complete a case paper each year to present in the spring to the IM faculty & take part in a quality improvement project.